UAE IS EXPECTED TO ATTRACT AROUND 4,500 NEW MILLIONAIRES
UAE IS EXPECTED TO ATTRACT AROUND 4,500 NEW MILLIONAIRES THIS YEAR
According to a recent report by Henley & Partners, the United Arab Emirates (UAE) is set to experience a substantial influx of wealth, with an estimated 4,500 new millionaires expected to be drawn to the country this year. This places the UAE in the second position globally, showcasing its allure as a prime destination for high-net-worth individuals (HNWIs) seeking economic opportunities and prosperity. Australia leads the list with the highest projected number of HNWIs at 5,200, followed closely by the UAE, Singapore with 3,200, the US with 2,100, and Switzerland with 1,800 projected new millionaires. This report highlights the UAE's attractiveness as a thriving hub for wealth creation and investment, reinforcing its position as a sought-after global destination for affluent individuals.
In recent years, the United Arab Emirates (UAE) has made significant strides in implementing a range of economic, legal, and social reforms aimed at bolstering its business environment, attracting foreign direct investment (FDI), and enticing skilled workers. One noteworthy reform has been the amendments made to the golden visa initiative in 2019, which have simplified the process for eligible individuals to acquire long-term residency visas that are valid for up to 10 years. This move has significantly enhanced the UAE's attractiveness as a destination for affluent individuals seeking investment opportunities and long-term settlement.
The amendments to the golden visa initiative have had a profound impact on the business landscape of the UAE. By offering long-term residency visas to eligible individuals, the UAE has created an environment conducive to attracting high-net-worth individuals and talented professionals from around the world. These long-term visas provide greater security and stability to investors, enabling them to make substantial investments and actively participate in the UAE's economic growth.
DUBAI HAS SECURED THE 3RD POSITION AMONG THE LEADING GLOBAL CITIES,
Dubai has risen to the third position among the world's top 10 cities in The Economist's latest rankings,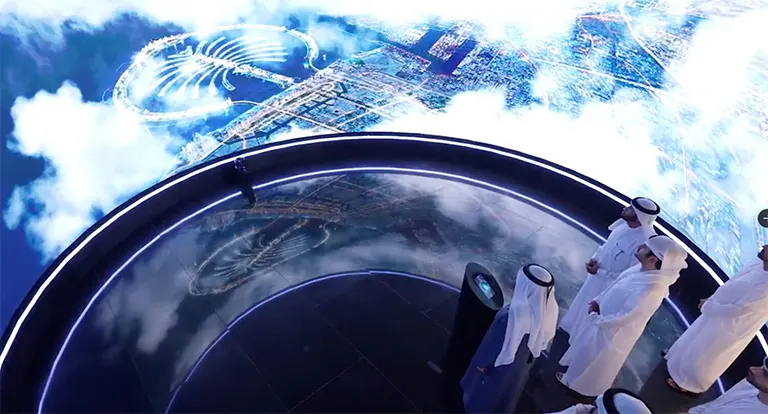 The revival of the Palm Jebel Ali megaproject has been confirmed
The Palm Jebel Ali megaproject is back on track, as HH Sheikh Mohammed bin Rashid Al Maktoum,
DUBAI'S HABTOOR ANNOUNCES WORLD'S LARGEST RESIDENTIAL TOWER
The Al Habtoor Group has revealed the launch of the world's largest residential