The latest launch of Park Acres by Dubai Properties introduces a collection of
impeccably designed luxury homes, redefining upscale living in the heart of Dubai.
LUXURY HOMES WITH EXCELLENT AMENITIES
The new launch of Park Acres by Dubai Properties unveils impeccably designed luxury homes, seamlessly blending opulence with contemporary architecture and innovative amenities, promising residents an unparalleled living experience in the heart of Dubai's thriving urban landscape. Boasting an array of thoughtfully curated features, these residences redefine modern living, offering not just luxury homes but an exquisite lifestyle where sophistication meets functionality. With meticulous attention to detail, Park Acres establishes a pioneering standard for upscale living, offering residents an oasis of unparalleled comfort, style, and exclusivity within a vibrant and dynamic community ambiance.
Park Acres by Dubai Properties
Park Acres by DP Location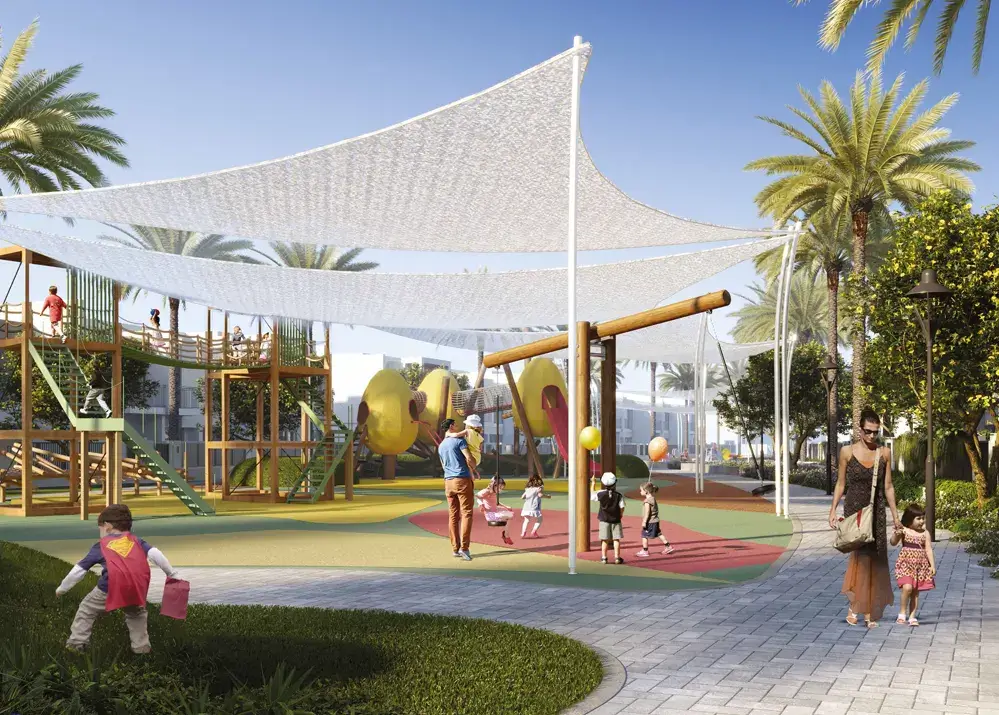 As a prominent real estate master developer in the UAE, Dubai Properties has played a pivotal role in shaping iconic destinations in Dubai, leveraging over 18 years of expertise. Dedicated to the progress and diversification of the real estate sector, the company consistently delivers distinctive residential developments that enhance the lives of residents. Renowned for its innovative solutions, Dubai Properties comprehensively meets the fundamental needs of homeowners and international investors, leaving a lasting imprint on the dynamic landscape of the Emirate while unwaveringly upholding a commitment to excellence. This enduring dedication underscores Dubai Properties' position as a key influencer in the region's real estate evolution.